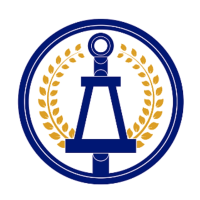 CANDIDATES
     Congratulations! You have taken your first few steps in becoming a member of Tau Beta Pi (TBP)! We are the nation's second oldest honor society and the oldest engineering specific honor society. It is our hope that you complete the candidacy process this semester and have a great time doing it. Please feel free to contact us (texas.alpha@gmail.com) if you have any concerns.
Candidate Eligibility
     Tau Beta Pi membership is by invitation only. Every semester we invite the top ⅛ of the junior class and the top ⅕ of the senior class to join. Invitations will go out after the 4th class day of the semester. 
​​

The informal interview is a way for us to get to know you! Please do not dress up!

​​
Email us your resume as a PDF. We will include it is in a USB to our corporate supporters. 
Candidates are required to attend ALL candidate meetings. They will be held on the following Thursdays from 6:30-7:30 PM:
  - 9/21, CPE 2.214
  - 9/28, CPE 2.214
  - 10/12, CPE 2.214
  - 10/26, CPE 2.214
  - 11/9, CPE 2.214​
  
Attend All Candidate Meetings​​

​​
 This block is a tool for you to get to know others in TBP, including the officers, actives and advisors among your fellow candidates.
 
You must get a total of 33 signatures:
  - 15 Officers
  - 10 Candidates
  - 5 Actives
  - 2 Advisors 

Dues for joining TBP are $105. They are a one-time lifetime due and must be paid by the second meeting.
The constitution quiz gives candidates the opportunity to learn about the history of TBP. It is highly recommended that you study for this quiz. More information will be given closer to the date of the quiz.
The team requirements are intended to help you get to know your team better. These include creating a Team Scrapbook Page, planning and attending a team service event, and coordinating dress up day outfits. 
Fulfill Team Requirements​​

​​
Meet with some outstanding faculty, and hear from people who helped end the Cold War, invented the ethernet, and advised presidents!
Attend a Faculty Fireside​​

​​
Candidates are required to attend 5 of our many social events planned by our social coordinators. It is a way for candidates to get to know other candidates as well as actives.
Complete 5 Social Hours​​

​​
Service hours consist of a total of 9 hours:
  - 3 Hours: Team Service Project
  - 6 Hours: TBP Sponsored Events

Complete 9 Service Hours​​

​​
Complete 1 Internal Hour​​

​​
The Internal Hour can be fulfilled by  Burger Burns and  Lunch and Learns.
Polishing a rough cast bent is a national requirement for all TBP candidates. This task typically takes 15-20 hours and one that we would recommend you start early on. Don't be afraid to ask questions!
Polish a Rough Cast Bent​​

​​
Initiation Information:
  - Friday, 11/17
  - 4-6 PM
  - Location: TBD
 
Initiation is an extremely important event! You MUST attend initation in order to join TBP. If you are not able to make it, please let us know ASAP!

Wear Business Professional on Nov. 9th (5th general meeting)
Business Professional Day​​

​​
Information Session Slides
Missed the info sessions? Click on the icon to the right to view the info session slides!
Candidate Tracker
Curious about what requirements you have left? Click on the icon to the right to see the candidate tracker!
Candidate Packet
There are many requirements for joining TBP. For a detailed guide along with some helpful tips. Click on the icon to the right to see the candidate packet!
Team Points
Everyone is organized into 7 teams. Your team will consist of two officers, a few actives and the remainder candidates. Hopefully, your team will serve as a place where you can find answers to your questions about the candidacy process as all the officers and actives have completed it before. It is up to you and your team to determine how involved you want to be, but there is a prize at the end for the team with the most team points! Click on the icon below for team standings!